The baffles on the forward part of the crankcase, just behind the prop hub, are deceptively difficult to get shaped correctly. So, it should come as no surprise that the associated rubber seal strips are also hard to get just right. After much trial and error, I ended up making the seals out of nine separate pieces of material in order to get them to lay against the upper cowl without wrinkling. Also, pay particular attention to the "ears" at the front: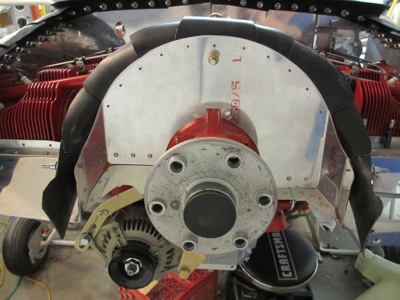 Those ears have nothing to do with directing airflow – instead, they are there so you can tuck the rubber seals inside the inner face of the spinner opening on the bottom cowl, to prevent the oncoming air from peeling them back and trying to turn them inside out. I'd seen this before on other RV's but never really comprehended what I was looking at until I was deep into the baffle process.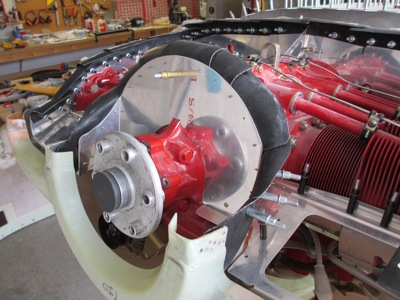 Here's what it looks like with the top cowl on: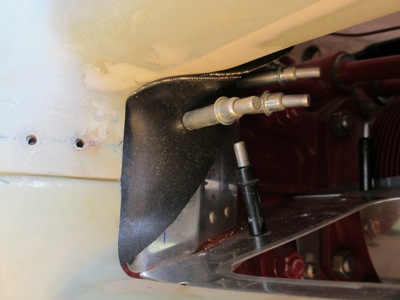 I had an especially hard time figuring out how these seals were supposed to go, so I'll try to help out the next guy by posting a few more detail photos of this area. When you get to this part of the build, you'll know what you're looking at.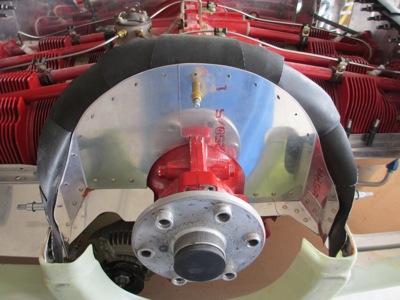 Segmenting helps the rubber follow the shape of the top cowl: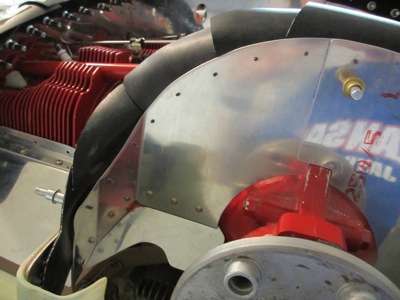 Adjacent pieces overlap from front to back to keep the air from getting underneath: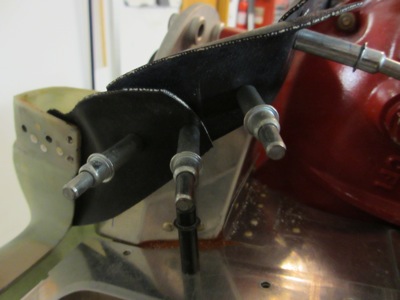 Tabs and carefully-cut angles help go around corners: