Further progress on the ELT installation today. The box comes with an antenna, which you're supposed to mount on the exterior surface of the aircraft skin. Some guys try to get away with installing their ELT antennas inside the baggage compartment or underneath the empennage fairing, I suppose to reduce drag or simplify the installation. I'm no RF engineer, but it seems obvious to me that an antenna mounted inside an aluminum box is not going to have the same performance as one placed outside with a good ground plane. Besides, the regulation (14 CFR 91.207) that requires you to have an ELT also says it has to be inspected periodically for "proper installation" – which is governed by the manufacturer's installation guidance, and that tells you to put the antenna on the outside of the airplane. Therefore you could argue, if you wanted to be picky, that your airplane is not airworthy with the ELT antenna mounted inside. So, one more external antenna to install.
Mounting an antenna on the skin requires a doubler as usual. I made one out of 0.040" alclad, and just to be different I decided to make a perfectly round doubler using the rotary table on my milling machine: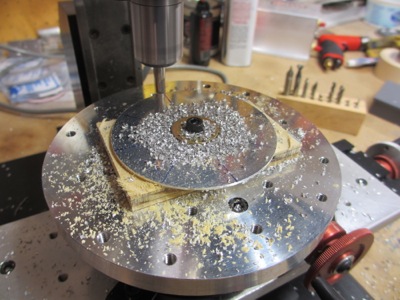 This is about two and a half inches in diameter, with rivet holes spaced exactly one inch from the center at 45-degree intervals.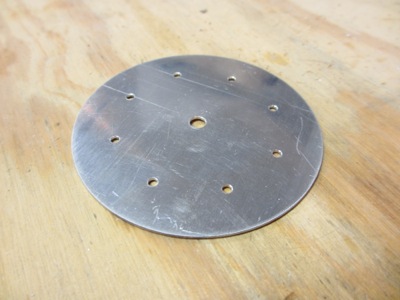 I recruited Mary once again to help me dimple the holes and drive the rivets: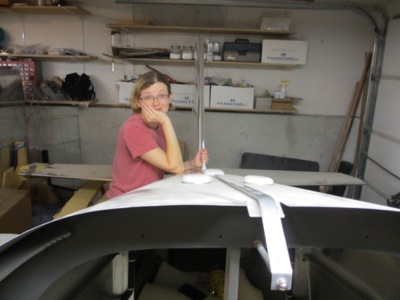 Crawling back into the tailcone is no fun. It's been hours since this photo was taken and I still have a neck cramp.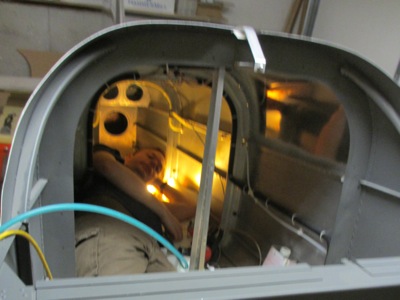 Nice looking rivet pattern though, eh?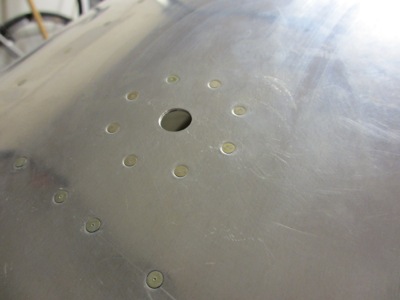 The ELT antenna doubler is mounted just forward of the F-708 bulkhead. As per usual, I put some alodine on the mating surfaces for corrosion resistance.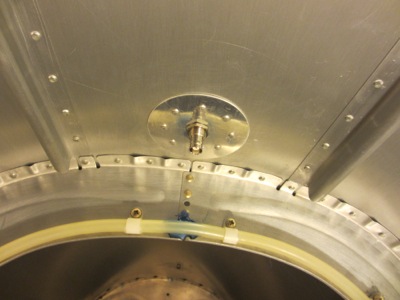 This location is far enough back that it won't be a problem when opening the canopy: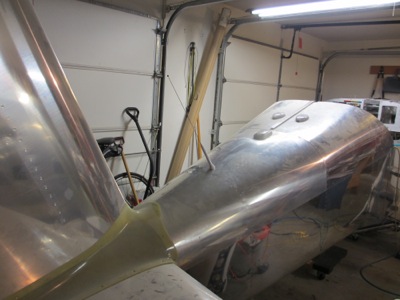 …but it's still far enough forward that it won't bash up the vertical stabilizer when it's whipping around in the wind.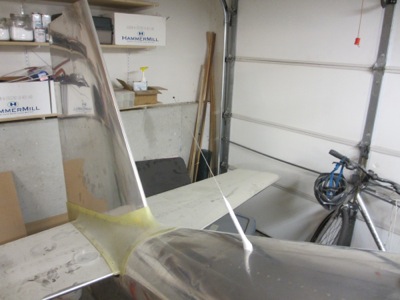 For those keeping track at home, this brings the total count of external antennas on my airplane up to eight – or nine, if you count the two antenna elements inside the GA 57X separately. I think this should be the last one, though!