John loaned me his fuel tank leak testing kit a couple weeks ago, and I've been using it to do some extended testing of my fuel tanks. It's a simple water manometer that plugs into the tank outlet – you cap off the vent line and then use a Schraeder valve threaded into the drain flange to pressurize the tank.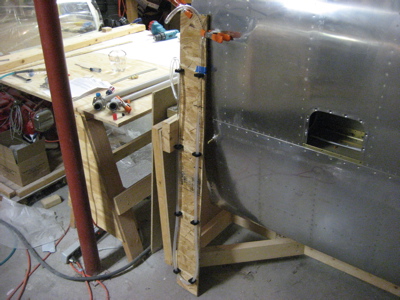 I filled the first tank to 27 inches of water, which is about 1 psi, and marked the height of the water column.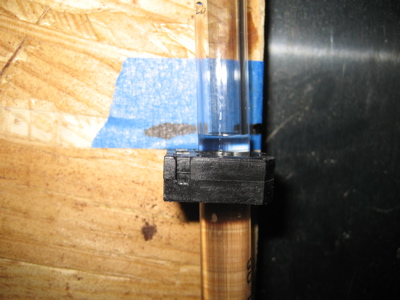 Then I left it alone for a week. The water level fluctuated up and down with local pressure and temperature changes, but at the end of a week the tank was still holding approximately the same amount of pressure. After that I did the other tank, and it tested fine too. Hooray!
You can buy the fittings to make one of these setups from Van's, but you have to supply the plumbing and yourself (or borrow a buddy's).