While I was contorting myself back into the baggage compartment to work on the autopilot pitch servo, I went ahead and installed the new ELT also.
For those of you keeping track at home, you might be confused because I already mounted the ELT a long time ago. In fact I did it twice. Well, I didn't like either of the two previous arrangements, and also new and improved ELT technology has come along in the meantime. I wanted the benefits of having a 406 MHz ELT, so I bought an ACK E-04. That's the least expensive one on the market, although they are still not what I would call cheap.
Anyway, does this look like a happy face or what?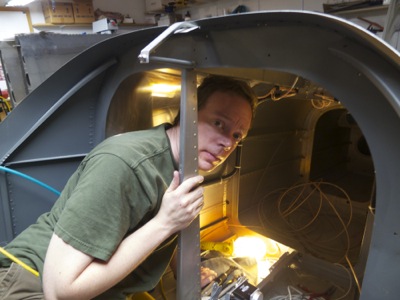 You're supposed to mount the ELT in a more or less level orientation, as far back in the fuselage as possible, and attach it to something strong enough to resist deforming in a crash. I attached the mounting bracket to the F-729 rib, using structural screws for the top two holes that go through the reinforcing angle. It's plenty strong.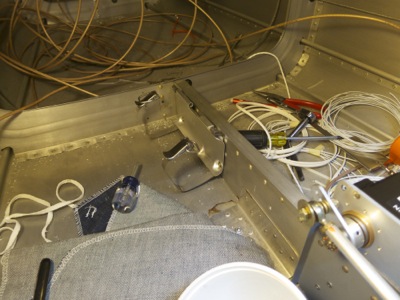 Here's what the ELT looks like popped into its bracket: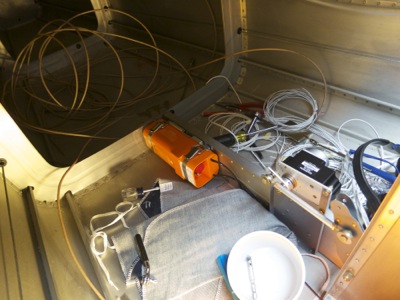 I still need to connect the power and GPS inputs, not to mention mount and connect the antenna, but first I have to go to Oshkosh to work…