I couldn't mention it at the time, but the reason I moved my transponder was to make room for a GMC 305 autopilot controller. It's an optional add-on, but I really like how it streamlines the whole operation of the autopilot and flight director, so I wanted to find a way to fit one into my radio stack. The transponder had to go in order to make room for it, but I think it was a fair trade. I already ran the wires to connect it, I just didn't take photos.
The GMC 305 is slightly taller than the GTX 330 transponder it's replacing, so I had to remove the lower filler plate from the bottom of the radio stack and shave off about 0.050" with the milling machine.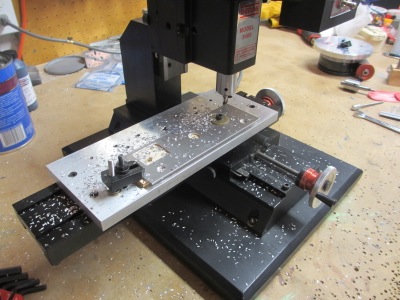 While I had the mill out, I made some 1/2" x 3/4" angle out of scrap material. Having a milling machine sure is handy.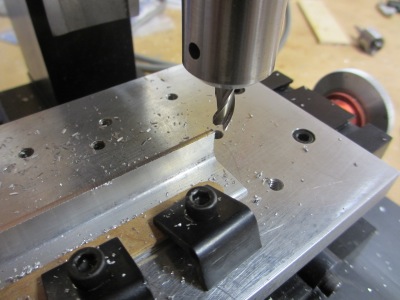 These little angles will become the mounting brackets that will attach the GMC to the radio stack:
After a lot of fiddling I got all the various mounting holes drilled. There's not technically enough room to fit both nutplates, but the spacing between them is coincidentally perfect to allow two nutplates to share one rivet. That was kind of a lucky break.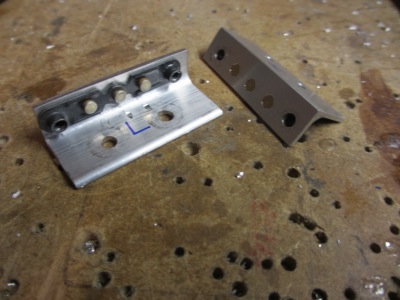 I painted them black since the edges will be somewhat visible from the cockpit: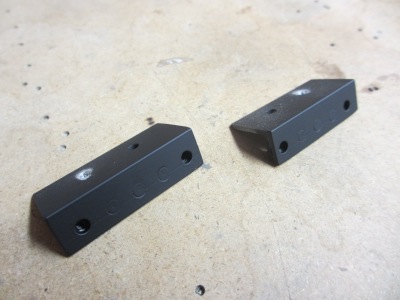 The brackets are attached to the radio stack mounting rails with #6 screws: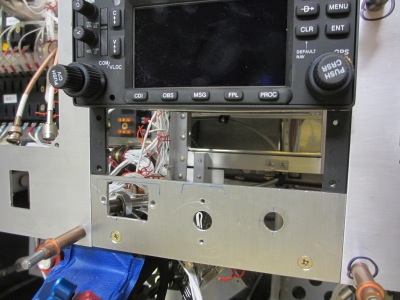 And here's the GMC 305 installed. I don't currently have the proper black cap screws that this would normally use, so I just grabbed some shiny screws from the bin for test fitting purposes.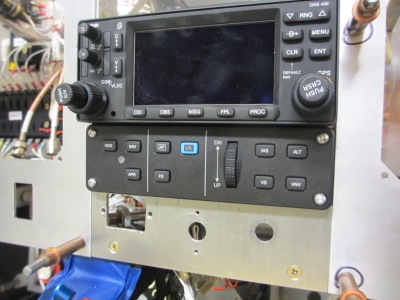 You can see above that there's just barely room for the rudder trim and flap switches now. My panel sure is full of stuff.